Telegraph
Books, music, eats and more
Telegraph Avenue serves as both conductor and conduit for Berkeley's unceasing energy. Its tree-lined sidewalks host a mix of specialty stores, vintage boutiques, international cuisine cafés, and national retailers. In a city known for its openness, political activism, and unparalleled academia, Telegraph offers more of all those things. Bordering the core of the UC Berkeley campus, Telegraph is home to a collection of the best bookstores in America, iconic music stores, and world class people-watching.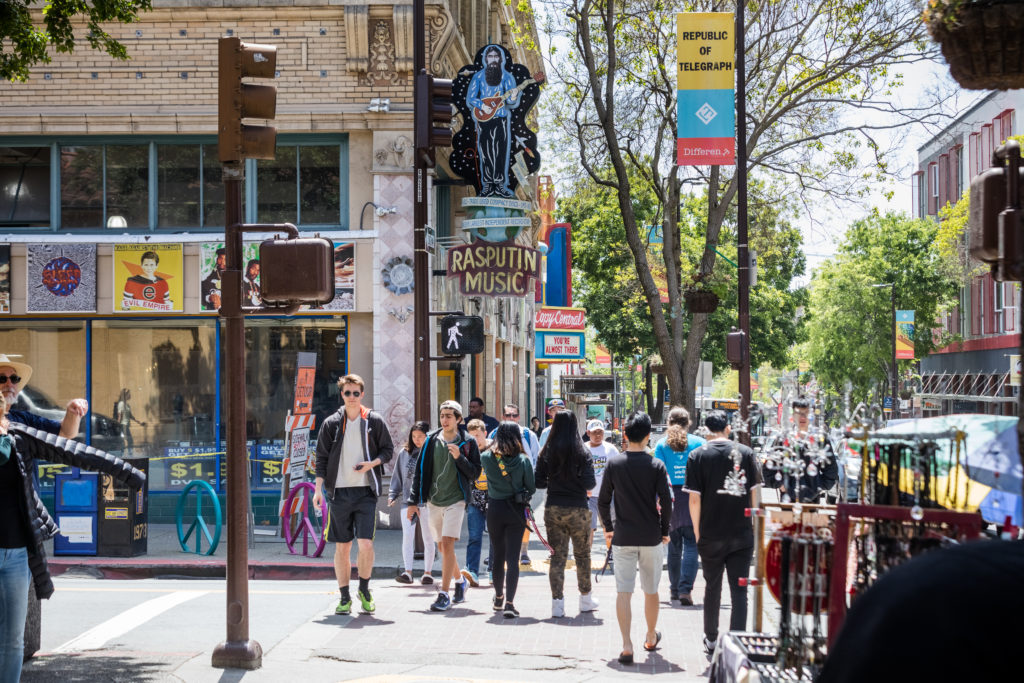 Locals & Visitors Like
---
A book lover's paradise, vintage shopping, unique gifts and affordable eats.
Businesses Like
---
Close proximity to UC Berkeley campus, access to historic hotels, excellent dining and a vibrant street scene.
Transit
---
Easy access to bus lines (51B and 6), bikeshare stations throughout the District, and inexpensive garage parking.
Explore
---
Berkeley caterers talk about the motivations, the changes and the challenges in becoming a…
---