University Avenue
Travel the world on a single corridor
University Avenue is Berkeley's main East/West artery, spanning from the Bay to the entrance to UC Berkeley's campus. More than 200 merchants line this vibrant corridor, and each block has a unique personality. The International Marketplace district where University crosses San Pablo provides a concentration of cultural and ethnic businesses, rich with Indian and South Asian flavors, fine fabrics and regional foods from around the world.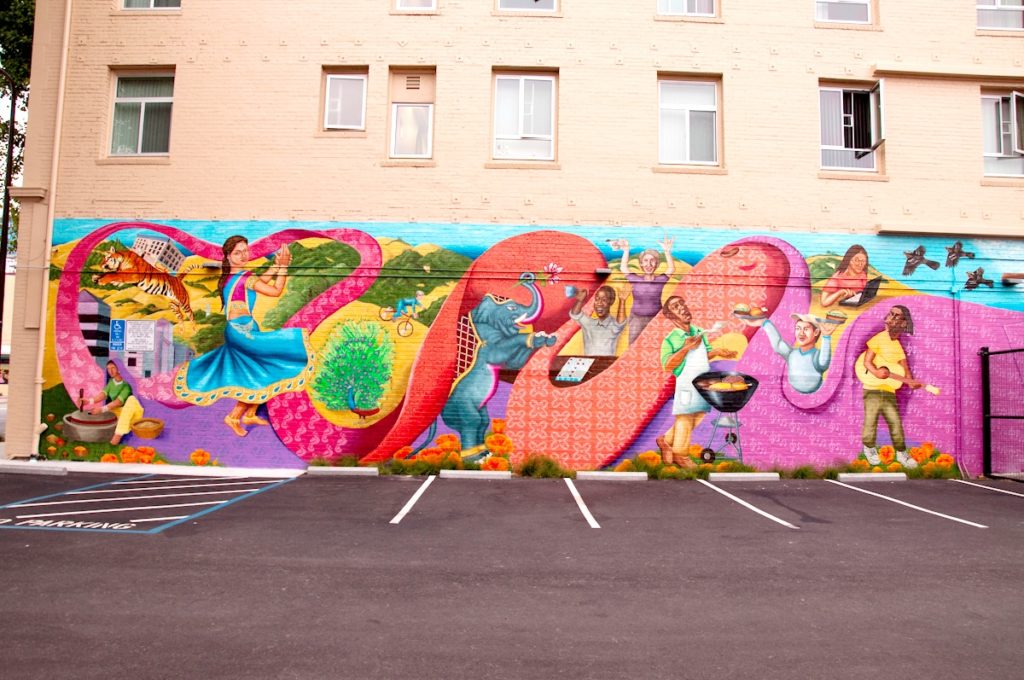 Locals & Visitors Like
---
Discover the unexpected at international markets, sari stores and unique jewelry stores. Enjoy the many restaurants, ice cream shops, and major retailers.
Businesses Like
---
Easy access, multiple nearby hotels, and incredible food options including Thai, Indian, Pakistani, Nepali, Mexican, BBQ, pizza, burgers and more.
Transit
---
Frequent service on the 51 bus line. Downtown Berkeley BART is a short walk from the eastern end of University Avenue. Amtrak and Interstate 80 are at the western end.
Explore
---
Aiden, Graduate Berkeley and Hotel Shattuck Plaza provide a fun rooftop, tailgate parties…
---