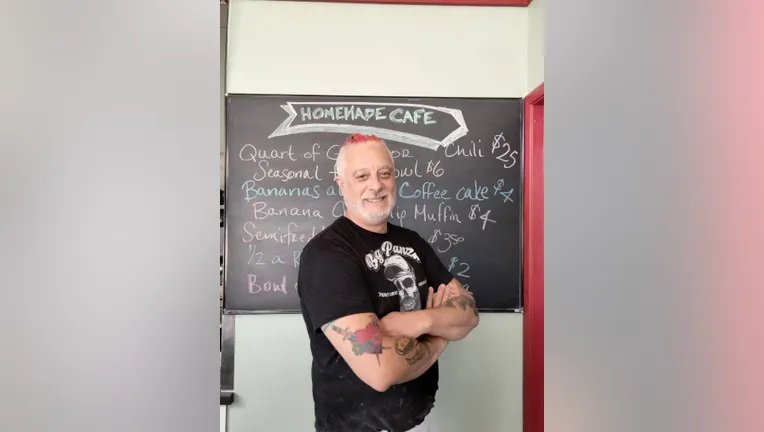 June 19, 2023
KTVU – Berkeley diner owner Collin Doran has long been in the business of feeding people. And that's meant feeding people — even if they don't have the money to pay.
His kindness and generosity have not gone unnoticed and have also inspired others in his community to support this undertaking. Last week, Doran's giving spirit was recognized as he was named as the latest recipient of an initiative known as the "Chris Kindness Award."
Doran was nominated and chosen for the award by members of his own community, who praised the restaurant owner for taking action to help those experiencing food insecurity, especially when the COVID-19 pandemic hit.
"Collin stepped up to help, feeding anyone who needs to eat breakfast but can't pay for it," shared the person who nominated him for the award. "Collin has been doing this on his own initiative and covering these meals largely out of his own pocket."
For years now, the restaurant owner has given those in need a free meal at his diner, Homemade Cafe, on Sacramento Street, with "no questions asked" as part of his "Everybody Eats" program.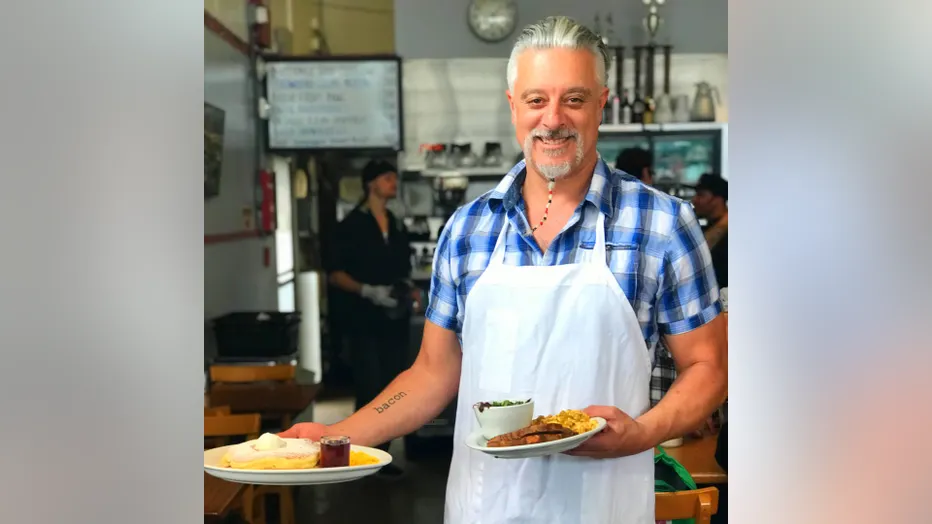 Doran grew up in Berkeley, and was a regular patron of Homemade Cafe which has been around since 1979.
Starting at a young age, he worked various jobs in the restaurant industry. At age 16, he began as a busser and dishwasher at the renowned, now shuttered Oakland restaurant, Bay Wolf. He would move out East to attend school at New York University, but eventually made his way back to the Bay Area and then began working at Homemade. He was a longtime employee of the establishment when he bought it from the original owners in 2011.
Homemade Cafe promised to serve "only the best," fresh, local ingredients with the goal of dishing out "great food with love and care."
Doran's commitment was not only demonstrated in the food he prepared, but to his clientele and the community he served.
"All customers shall be welcomed into the Homemade as if they were beloved family members," the restaurant declared as a guiding principle on its website, adding, "The Homemade shall be a positive member of the community actively fighting for equality and justice for all."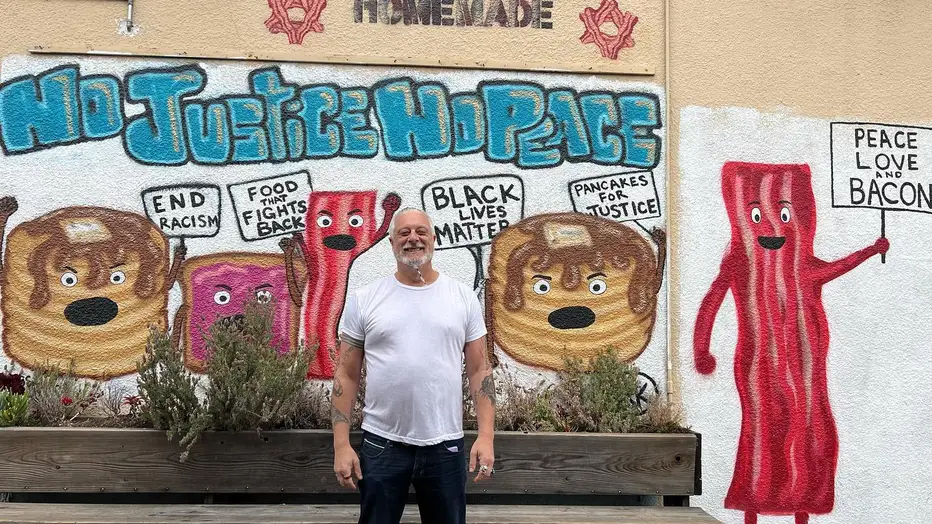 Doran was named as a finalist for the latest "Chris Kindness Award," alongside two other candidates: Jane Jorgensen, a good Samaritan who stopped to help an elderly victim of a car accident and Christina Miller, a UC Berkeley student who's spent much of her free time volunteering for various efforts including a crisis helpline, a hospice and a food bank.
The "Chris Kindness Award" was started by Alan Ross, a professor at UC Berkeley's Haas School of Business, who has sought to use the initiative to promote and celebrate those engaging in acts of kindness in his city.
Under the program, community members nominate a candidate for the award each month. That person must live, work, or attend school in Berkeley.
Once a finalist has been chosen, the community votes on a winner and the recipient is awarded $1,000, with the cash prize coming from Ross's own pocket.
"By shining a light on acts of kindness, we hope others will be inspired to put more kindness out there," award organizers said.
Doran was given his award during a ceremony at the restaurant on Thursday.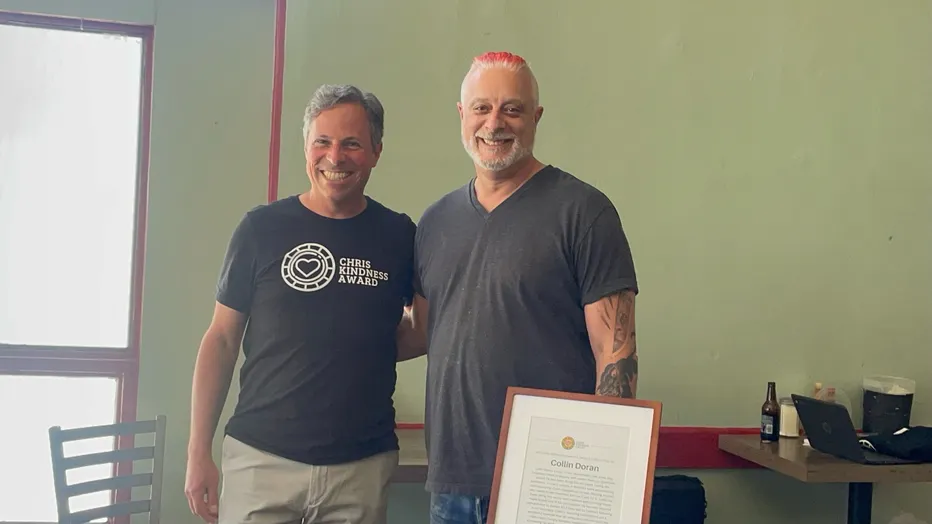 He accepted the award by saying that the recognition was nice, but for him, the fulfillment he received was from feeding people. "Every time I give out a meal, it touches me," the business owner said, adding, "For me, food is life. It's also a basic human right that everyone should have."
Doran's efforts have already demonstrated one of the goals of the kindness initiative, as his actions have influenced others to help those who need a meal.
"He has also inspired cafe patrons to donate $5 if they feel so inclined, following in his footsteps," his nominator wrote in his entry, adding that the restaurateur's model was one that should be emulated. "Collin's recurring kind actions are a wonderful example that all restaurants should replicate."
The entry noted that Homemade's owner was not only in the business of filling people's stomachs but feeding those around him with a belief in humankind.
"Collin makes hungry Berkeley residents full," the nomination entry said, "and those witnessing his kindness are filled with hope that people are fundamentally decent."