I dive into Berkeley's new "Pizzeria da Laura" and also revisit an old Italian favorite, "Original Joes" in North Beach.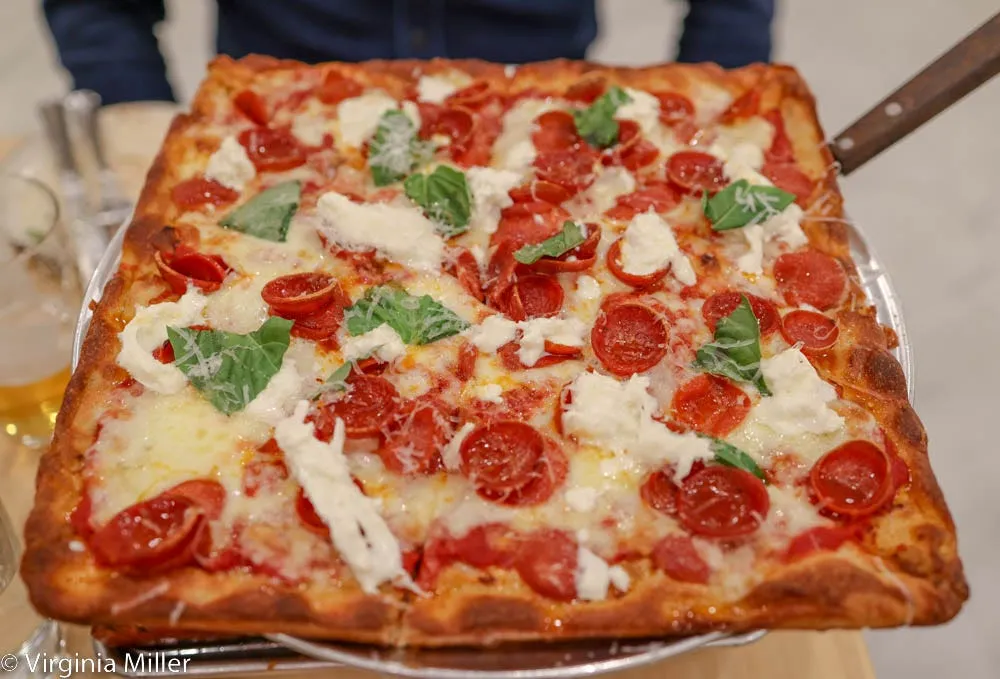 June 19, 2023
THE BOLD ITALIC – Virginia Miller – My Sicilian side can tend to dominate. That intense passion for the things I love, bordering on an obsessive impulse to research, study and dig deep, includes food. This was only fueled by homecooked pastas and sauces from my Italian mama and grandfather growing up on both coasts. Add in my crucial teen years in New Jersey after we moved across the nation from SoCal and my hankering for red sauce, American-Sicilian food was solidied in Jersey and NYC's deep Sicilian culture.
Here, I dig into two spots, one new, one old. The new pizza destination in Berkeley turns out pies from Sicilian to NY-inspired, and the latter is an over 80-year-old San Francisco red sauce American-Italian institution always worth keeping on your dining rotation.
Pizzeria da Laura, Berkeley
Pizzeria da Laura opened March 2023 in a split-level space in downtown Berkeley. I've appreciated chef Laura Meyer's pizza mastery for years at San Francisco's Chicago and Detroit pizza haven, Capo's — still the best in the nation for all Chicago and Detroit styles. I wrote a tribute to Capo's on their 10th anniversary, talking of how the nation's pizza master, Tony Gemignani, had catapulted the careers of many pizzaiolos, including Meyer. Like Tony, she went on to win multiple world pizza championships in Italy in her own right.
So it makes sense Meyer would eventually open her own place. Smartly, she opened across the Bay as Tony's pizza restaurants reign supreme in SF. On my spring visit, the heat was intense with little airflow but for a fan and the lighting a bit harsh upstairs in Pizzeria da Laura's buzzy-casual space. But sweet servers were in good cheer as massive pizzas rolled out. There are meatballs, arancini, salads, fried calzones and five different pastas, including a tomato-heavy (vs. meat) tribute to Meyer's dad's ragu. But you're here for the pizza.
There are 11 pizzas in four forms and you can thankfully choose any topping: rectangular Sicilian, Detroit square, crispy Grandma-style and New York, which doesn't resemble anything I grew up with in NYC/NJ, but is more like a thicker Neapolitan yet with different style dough.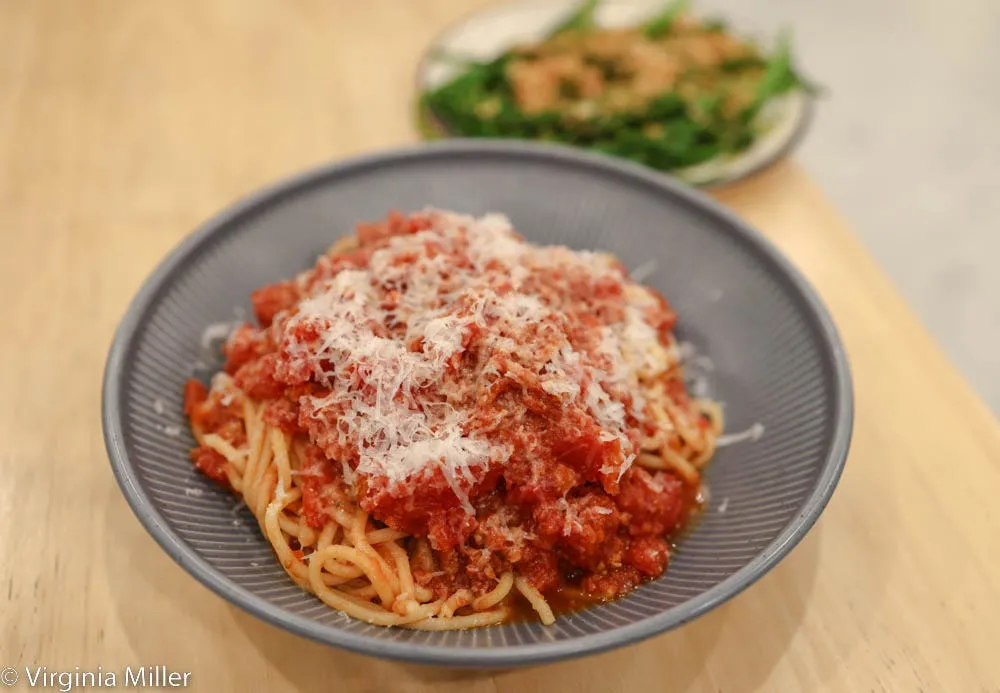 Toppings like Ray J are hard to resist: thin and thick pepperoni, fermented honey, burrata, basil, tomato, mozzarella, Parmigiano Reggiano. But the standout of the three pizzas I tried was Meyer's award-winning La Regina: soppresseta and prosciutto over tomato, mozzarella, Parmigiano Reggiano and extra virgin olive oil (EVOO), generously doused with arugula for fresh-meaty contrast.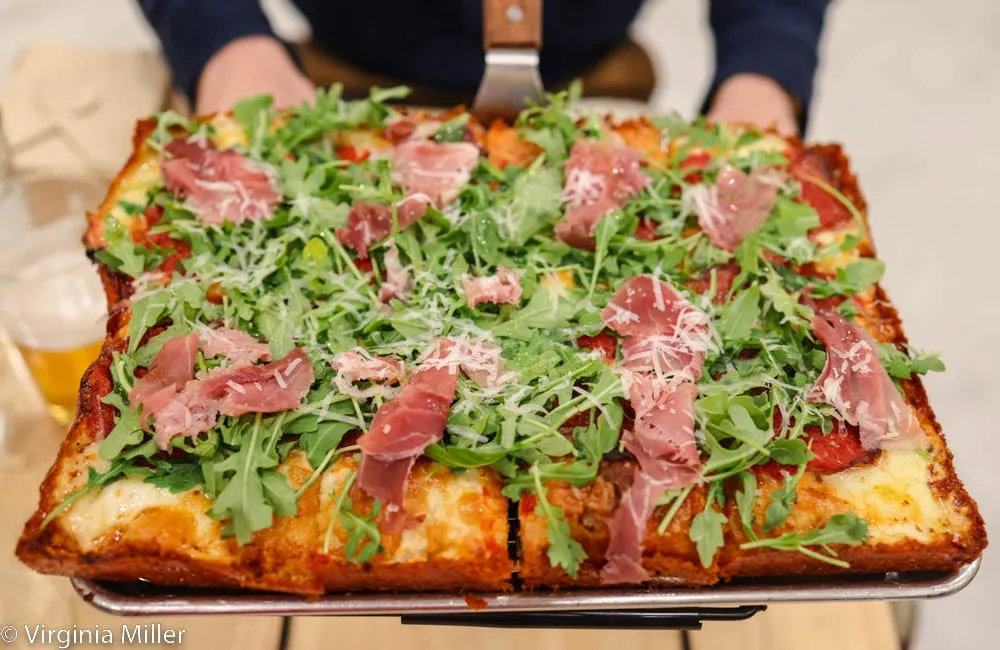 Master sommelier Morgan Harris of New Deal Hospitality consulted on and curated a wine list heavy on women-run wineries, Italian grape varieties from California and much from Italy. While there were only two no-proof/non-alcoholic cocktails on the menu on my visit, Christopher Presutti, also of New Deal and formerly Saison, consulted on the cocktail side, focusing on straightforward Italian apéritifs and low-ABV cocktails.
An ideal walk-up side of the restaurant for takeout orders multiplies the numbers who can fill up on Laura's comforting pizzas each day. While I'm grateful we have Tony's pizza kingdom in my home of SF, Berkeley gained with Laura's restaurant. It's a red sauce haven, to be sure, but after legendary deep dish Zachary's Pizza since 1983, it's also immediately offering some of the East Bay's best pizzas.
2049 Shattuck Avenue, Berkeley; www.pizzeriadalaura.com
Virginia Miller is a San Francisco-based food & drink writer.