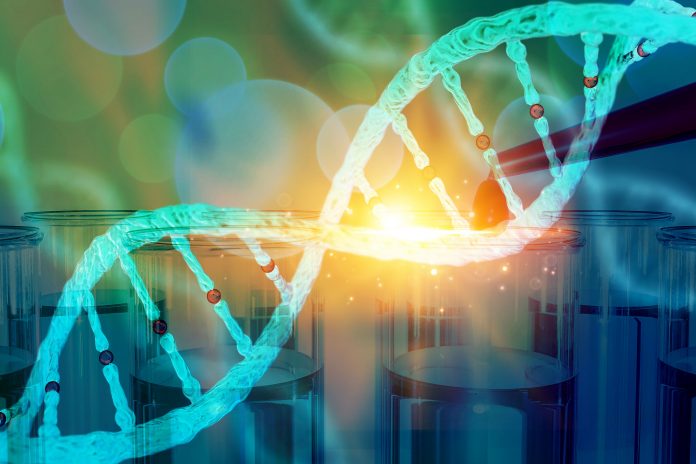 July 26, 2021
Genetic Engineering & Biotechnology News (GEN) – Caribou Biosciences, the developer of gene-edited cell therapies co-founded by Nobel laureate Jennifer Doudna, PhD, has launched an upsized initial public offering that raised $304 million in gross proceeds—about $50 million more than projected just a day earlier.
Caribou sold 19 million shares at $16 a share—the top of its $14-to-$16 price range. The company originally planned to sell 13.5 million shares as of July 19, but boosted that to 17 million early on Thursday before upsizing its offering yet again that night.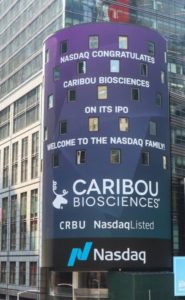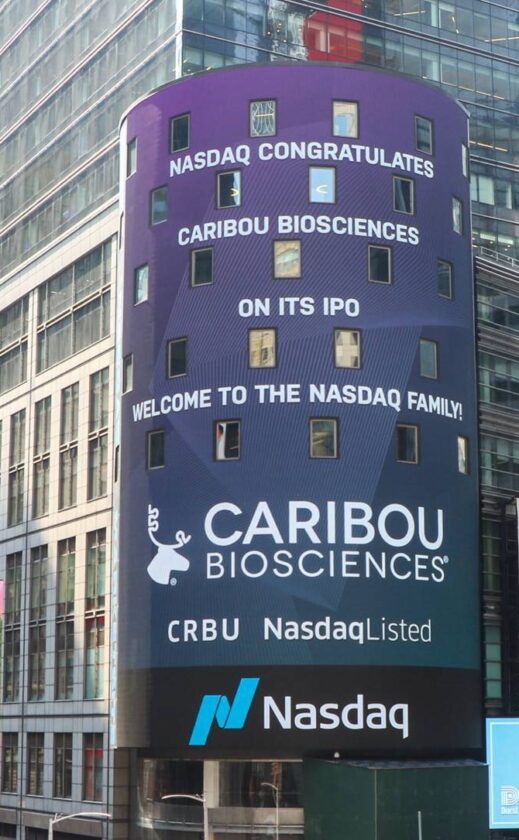 By the time Caribou began its first day of trading on Friday, investors pushed up the share price to $19.17 at 11:57 a.m. Friday before it fell, closing at $16.32 a share. Caribou is trading its shares on the NASDAQ Global Select Market, under the symbol CRBU.
Caribou's gross proceeds could reach $349.6 million. The company has granted the underwriters of its IPO a 30-day option to purchase up to an additional 2.85 million shares of common stock at the initial public offering price, less the underwriting discounts and commissions.
According to its IPO prospectus, filed Friday, Caribou has estimated the net proceeds from its IPO to be at least $278.9 million—a sum that could grow to $321.3 million if underwriters sell all 2.85 million shares they are offering.
Caribou has spelled out four priorities for its net proceeds.
The company said it will set aside approximately $110 million in proceeds to advance the clinical development of its sole clinical-phase candidate CB-010, which targets CD19 and has PD-1 deleted by CRISPR genome editing. CB-010 is being evaluated in the Phase I ANTLER trial (NCT04637763) in patients with relapsed/refractory B cell non-Hodgkin lymphoma (B-NHL), with initial data from the study expected in 2022. ANTLER would be funded through initial data.
Caribou also plans to use approximately $95 million in proceeds to fund IND-enabling activities and potential launch of clinical studies for two of its other candidates, CB-011 and CB-012.
CB-011, Caribou's second genome-edited CAR-T candidate, targets BCMA-positive tumors and is being developed for the treatment of relapsed/refractory multiple myeloma.
CB-012, which is Caribou's third allogeneic CAR-T cell therapy, targets CD371 for the treatment of relapsed/refractory acute myeloid leukemia. The company expects to file an IND for CB-012 in 2023.
A taste of "chardonnay"
CB-010, '011, and '012 are complex immune cell therapies all based on Caribou's CRISPR hybrid RNA-DNA (chRDNA) guide technology—which the Bay Area company pronounces "chardonnay." CB-010 uses chRDNA that incorporates the Cas9 enzyme, while '011 and all other Caribou programs use Cas12a.
chRDNAs are highly specific RNA-DNA hybrid guides that according to the company direct substantially more precise genome editing than all-RNA guides by driving highly specific, multiplex genome editing, including gene insertion. The hybrid guides are designed to address the challenge of all-DNA guides, which fail to support editing activity, and all-RNA guides, which lead to both on- and off-target editing.
Caribou stated that it plans to use approximately $65 million in proceeds to continue research and development of its program to develop iPSC-derived allogeneic natural killer (NK) cell therapies—which the company calls iNK cell therapies—for multiple solid tumor indications. The lead candidate in that program, CB-020, is a preclinical iNK cell therapy, for which Caribou said it expects to select a cell-surface target in 2022.
The remainder is for working capital and other general corporate purposes—including the additional costs associated with being a public company.
BofA Securities, Citigroup, and SVB Leerink are acting as joint book-running managers for Caribou's offering.
Caribou disclosed plans to go public on July 1, when it filed an S-1 registration statement with the U.S. Securities and Exchange Commission that included a placeholder amount of "$100 million." That filing came more than three months after the company raised $115 million in Series C financing.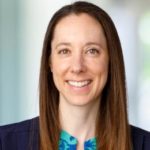 "In general, this is an exciting moment for genome editing in the cell therapy space," Rachel E. Haurwitz, PhD, Caribou's CEO told GEN Edge in March. "We've seen a handful of developers demonstrate early safety, and hence potential efficacy, so we see a lot of opportunity for Caribou to bring our programs that really have additional capabilities and advantages into the clinic, and we believe that our programs hold best-in-class potential for their targets."
Haurwitz is Caribou's largest single shareholder with 3,457,338 shares—though her stake in the company shrunk from 9.14% to 6.09% as a result of the additional shares offered by the company through its IPO. Doudna holds a 4.16% stake in Caribou (down from a 6.26% pre-IPO stake) through the James and Jennifer Doudna Cate Living Trust dated 01/02/2014.
10-year-old company
Haurwitz co-established Caribou in 2011 along with Doudna and two other co-founders: Martin Jínek, PhD, a former postdoctoral fellow in Doudna's lab, now at the University of Zurich, who led the seminal 2012 study leading to the Nobel Prize; and James Berger, PhD, professor in the department of biophysics and biophysical chemistry at the Johns Hopkins University School of Medicine.
That year, Caribou also became operational, which would make it the oldest CRISPR therapeutics company as far as Haurwitz recalled earlier this year. Caribou's aim is to commercialize applications based on the nucleic acid modification capabilities found in prokaryotic CRISPR systems.
Six entities owned 5% of Caribou stock before the IPO, only two of which have maintained stakes of at least 5% following the offering—F-Prime Capital Partners Healthcare Fund IV LP and affiliates, a venture investor in Caribou (from 9.06% to 5.86%) and E.I. du Pont de Nemours and Co. (a wholly-owned subsidiary of Corteva Agriscience; from 8.36% to 5.56%).
Corteva is successor of Pioneer Hi-Bred International, which while owned by Du Pont in 2015 joined Caribou in cross-licensing their respective patent portfolios. Caribou granted Pioneer an exclusive worldwide license to Caribou's CRISPR intellectual property related to specified row crops, as well as a non-exclusive worldwide license to such intellectual property in other agricultural applications, industrial biotechnology, nutrition and health, and other fields.
In December 2020, Pioneer assigned to Caribou the chRDNA patent family developed under the companies' research collaboration in return for Caribou paying Pioneer $0.5 million upfront and agreeing to pay Pioneer up to $2.8 million in regulatory milestones for therapeutic products developed by Caribou, its affiliates and licensees; up to $20 million in sales milestones for four therapeutics products sold by Caribou, its affiliates and licensees; and a percentage of sublicensing revenues received by Caribou for licensing the chRDNA patent family.
Caribou's IPO was the largest of five life-sciences IPOs that made their debut this past week, as investors continue to gravitate toward the industry.