West Berkeley's newest art gallery wants to encourage artists to take risks. Its first exhibition, Working Craft, closes Saturday.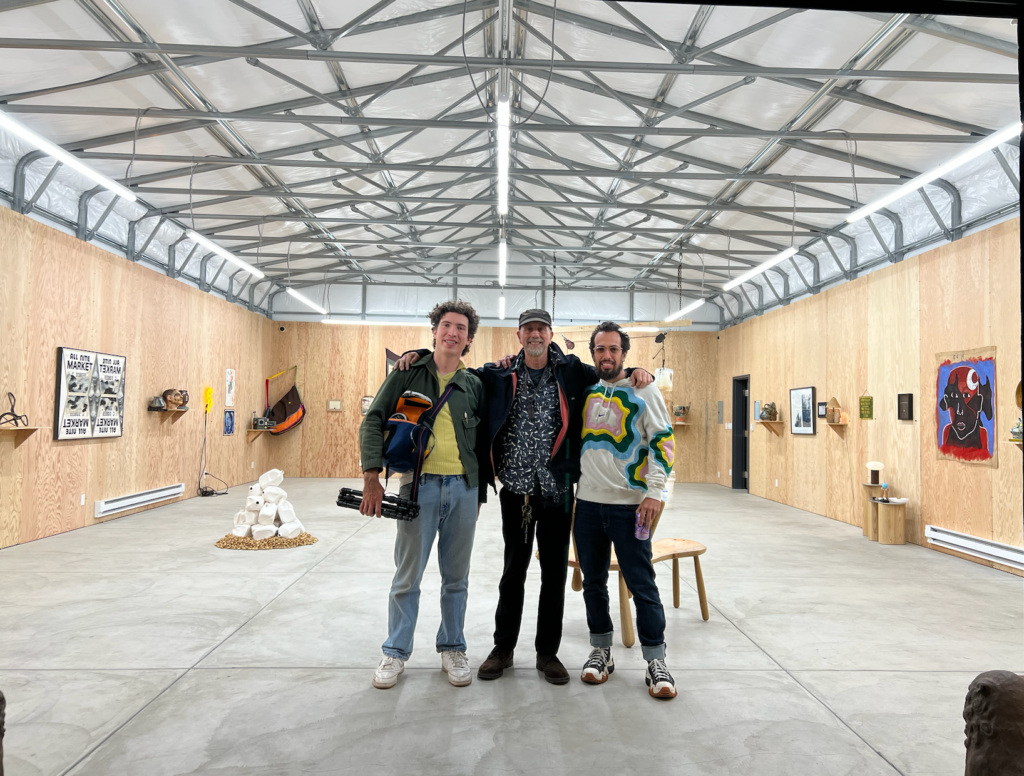 August 4, 2023
BERKELEYSIDE – Berkeley artist and former Cal computer science professor Jonathan Bachrach opened experimental art gallery 120710 to create a space where artists could take risks without the pressures of commercial galleries. The gallery, which hopes to close the gap between art school and selective commercial galleries, does not take a cut from artists' proceeds and is currently funded by a combination of Bachrach's own savings and donations.
120710, named after the gallery's address on Tenth Street in Berkeley, opened in July. Its inaugural exhibition, Working Craft, which focuses on the intersection of commercial craft aesthetics and traditional art production, closes Saturday.
Berkeleyside asked Bachrach a few questions about his work. This interview has been condensed and edited.
What inspired you to open 120710?
While a researcher at MIT, I started an art collective involving scientists and artists, called Collision Collective, and curated about a dozen shows, called Collisions. A number of the people in the collective went on to make art their full-time profession to some extent because of the experience. I was one of those artists. It was one of the best things I did in my life and it taught me that in order to succeed in art, you need to try out a lot of ideas, practice showing your work, have a professional venue to show in and have a community to celebrate and discuss your work.
One big problem in the art world today is that there aren't enough galleries to show work, and of those, they are mostly commercial and as such need to sell work. The pressures of commercial galleries make it difficult to find your voice as an artist. It's also quite difficult to break into commercial galleries because there are so few of them. There really is a gap between art school and commercial galleries.
I really wanted the name of the gallery to be open-ended but situated and the address fits the bill. I noticed that we are located on Tenth Street and really liked the combination of the street address and the street name.
120710 is located in Berkeley's Gilman District, which is home to quite a few fine arts galleries. What about the space made you decide to open there?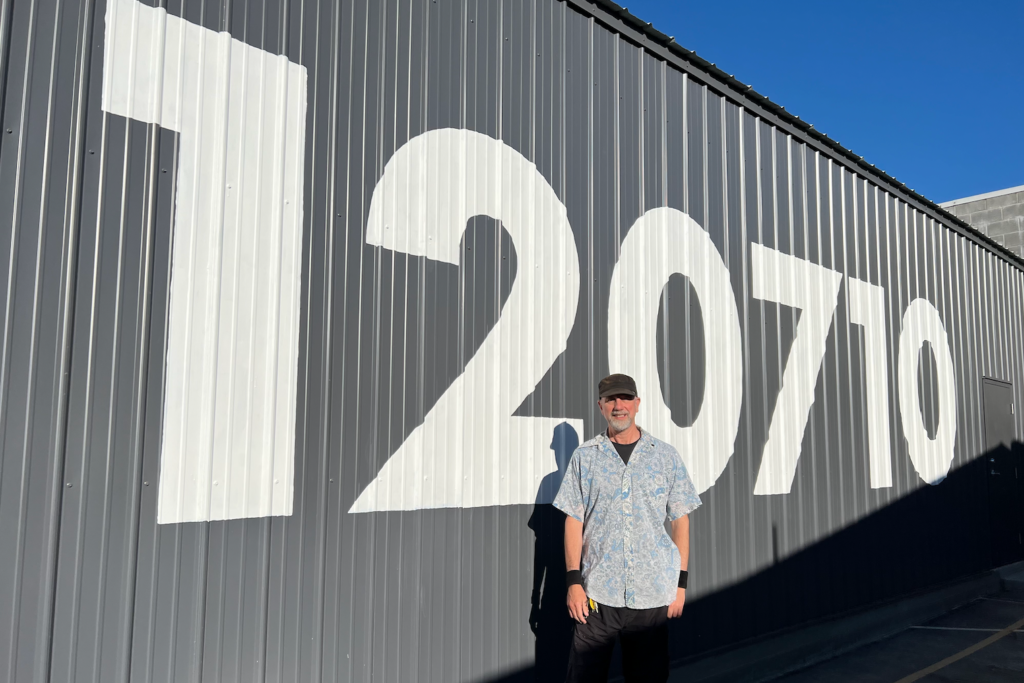 You've said that you want this space to provide interesting discourse for the community and take underrepresented creative practices and provide platforms for them. Could you expand on what you mean by that?
Mostly we wanted to challenge artists to try new things and practice making art and provide a higher profile gallery that rewards them for their attempts and gives them feedback from an audience that enjoys witnessing risk-taking in art. There are big pressures of showing in commercial galleries and we wanted to build a creative safe house where risk-taking is celebrated.
We're really thinking about going beyond the traditional flat painting of everyday subject matter. We're thinking of new media, experiments in combinations of mediums, novel subject matter, new styles of interactions with an audience, etc. I want to emphasize that it's not necessarily an absolute, but potentially relative term for an artist and curator to interpret for themselves. Hopefully, artists will inspire each other through their experiments.
I find it really interesting that 120710 is a non-commercial art gallery. You've said that 100% of the revenue goes to the artists, so how exactly does the funding for the gallery work?
Initially, I have been funding it myself but will work towards being funded fully through donations moving forward. I'm thinking of creating a donation-based funding model built around web technology inspired by Kickstarter, GoFundMe, Patreon, but domain-specific to an art gallery. I feel that this creates a tangible mechanism for donors to participate in the production of art shows and artists. That said, our gallery is as experimental as the art we show. The gallery and its platform are art pieces in and of themselves, and we will evolve and grow based on feedback from our stakeholders.
I noticed that you're also listed as a professor in the Electrical Engineering and Computer Sciences department at Cal. Which came first: your interest in art, or your interest in programming? How did these two interests intersect?
While at Cal, I did research in novel design tools and taught computational design and fabrication. For what it's worth, I am no longer a professor but am focusing instead on a startup and on art making and showing. I do though want to build a relationship with faculty and students at the university and have already started those conversations.
As far as my background goes, I've always been making art. My mother was an artist, and I was an art minor in college. I was Harold Cohen's artistic assistant as an undergrad at UC San Diego for most of my years and summers there. Harold was one of the earliest artists to use computers and even artificial intelligence.
Since then, I have always used art to push my scientific research. In fact, I would go so far as to say that my research only really took off when I started driving it through the lens of making art. Despite my personal use of technology in art, 120710 is open to all genres of art.
120710's inaugural exhibit, "Working Craft," opened on July 15. Can you tell us about the exhibit and how you came up with the theme? How did you go about selecting artists featured in the gallery?
My collaborator Josh Hashemzadeh asked his San Francisco Art Institute friend Oliver Hawk Holden to curate our first show and we told Oliver that we wanted experimental art. Oliver came up with the theme of experimental craft and chose all the artists and works of theirs that most represented the gallery's theme. There are 38 artists in the show and 55 distinct artworks. The show will be up until the closing on Aug. 5.
Is there anything else you'd like to share with us?
I put up plywood walls around the gallery which matches the theme of experimentation. For the current show, the curator, Oliver, decided to build plywood shelves for showing volumetric art.
The space is open 12-4 p.m. Saturdays and 12-6 p.m. Mondays, Thursdays, and Fridays by appointment by emailing info@120710.art. There is no entry fee. More information is available on the website 120710.art and you can follow us as @120710.art on Instagram.