Jeweler David Giulietti started out making armor in high school and has worked with metal ever since. Catch up on this and other Berkeley retail and small business news.
David Giulietti once thought jewelry was silly — but it 'crept up' on him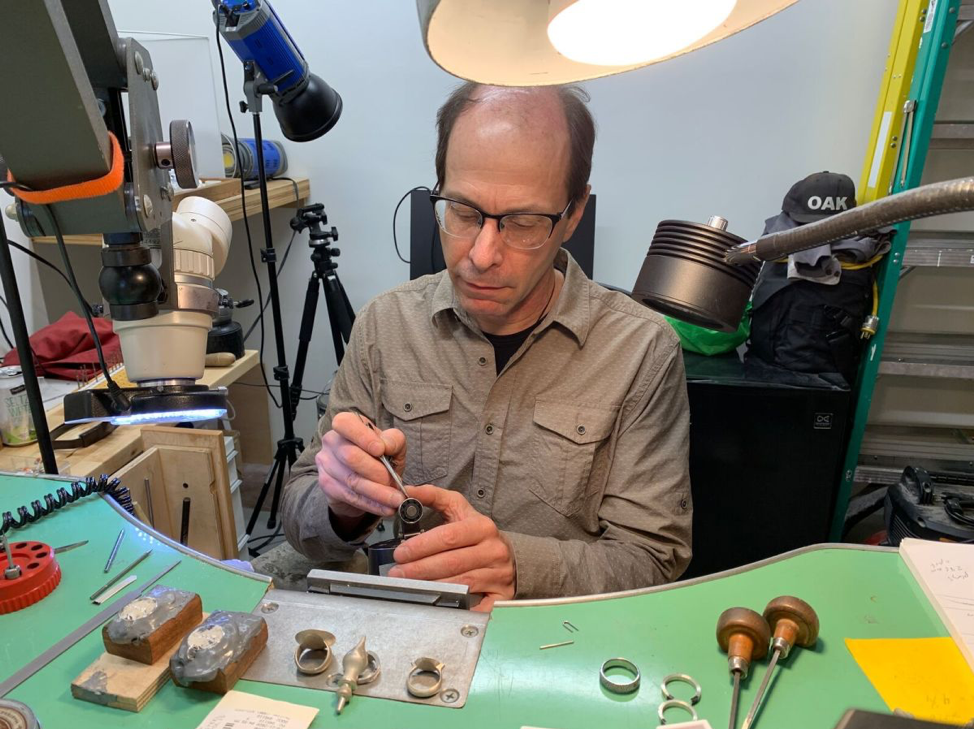 May 6, 2022
BERKELEYSIDE – What do John Mayer, Katy Perry, Jackson Browne, Dan Auerbach of The Black Keys, and mandolinist David Grisman have in common? They all own a piece of David Giulietti jewelry.
"Most of the celebrities found me through the musical instruments I engraved," Giulietti said. "Except for Jackson Browne. He just came through a jewelry store."
Giulietti is among a handful of Berkeley shop owners whose openings went under the radar because they took place early in the pandemic. David Giulietti Designs opened on Small Business Saturday in December 2020.
"It was challenging at first, but it's been picking up steadily ever since," he said.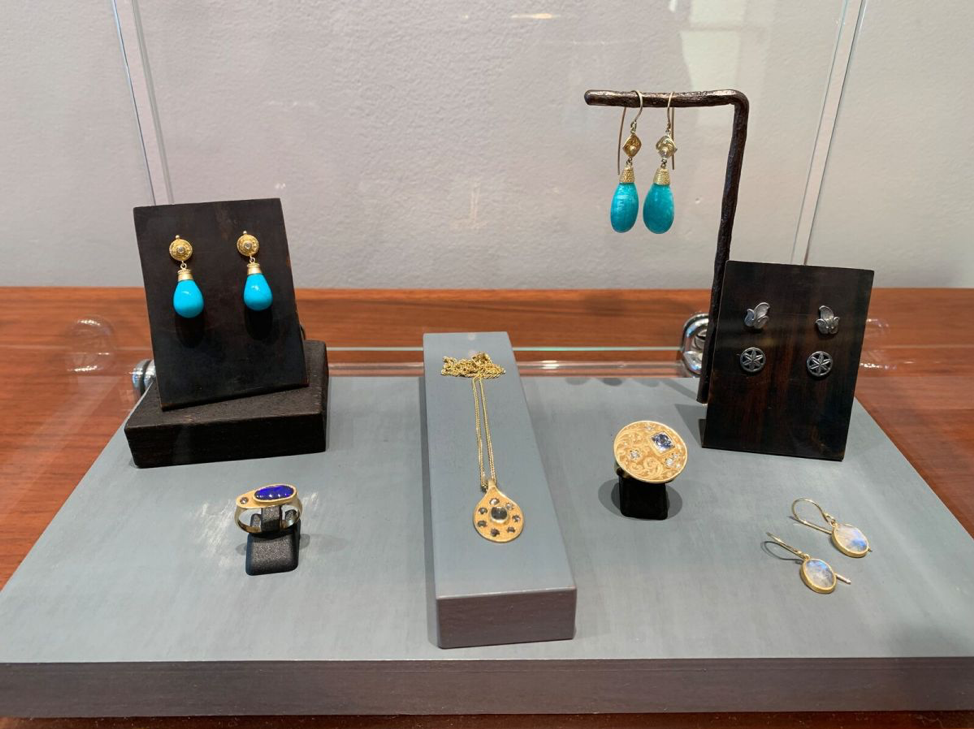 A native of Schenectady, New York, Giulietti has worked with metal since high school, making armor for the Society for Creative Anachronism, a living history group promoting medieval culture. At the Atlanta College of Art, he studied sculpture.
"That got me really excited about working with metal and using torches and melting things," he said. "I wanted to make big sculptures. I thought jewelry was kind of silly, but it just crept up on me."
After moving to California in 1992, he worked at a bronze foundry and then for National Guitars as an engraver before he started "playing around with jewelry." He took a jewelry-making course at Santa Rosa Junior College in 2001 and by 2005 was working as an engraver for Bay Area high-end jewelry stores. Prior to opening his store, he sold at high-end craft fairs and select shops.
Giulietti's jewelry is not of the sleek and shiny variety, but meticulously detailed with hand engraving and treated surfaces that create texture. Some of his techniques date to ancient Egypt.
"The engraved surface has more of a handmade feel," he said. "It makes it richer and sweeter and vibrates with old-world magic."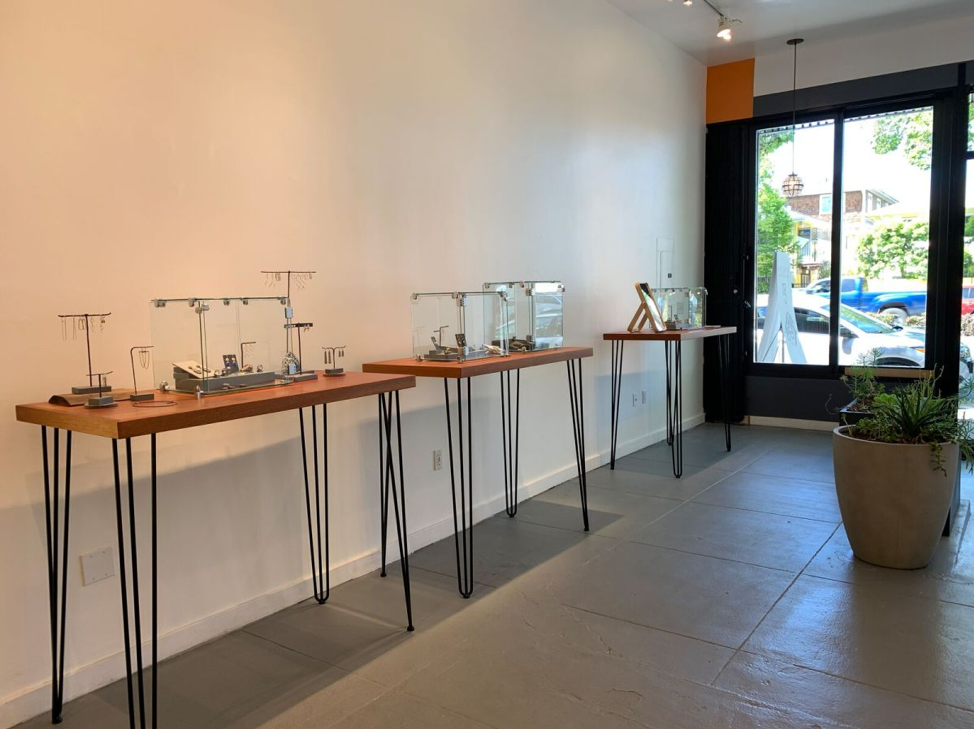 Inside the 600-square-foot storefront, sleek displays feature all types of jewelry, but rings tend to be the most popular. Prices range from $90 for a pair of simple silver earrings to $8,300 for an 18-karat gold ring with sapphires and diamonds. One of the more unusual items in his collection is the Sakura, inspired by the fittings on Samurai swords, an oxidized sterling silver ring with 18-karat gold and diamonds, its surface engraved with tiny flowers and multiple textures.
"You have to be obsessed to be good at it," Giulietti said of engraving. "It entails a very high level of attention to detail."
David Giulietti Designs, 1645 San Pablo Ave., (at Cedar Street) Berkeley. Phone: 510-558-2356. Hours: Friday, 2 to 6 p.m.; Thursday and Saturday, noon to 5 p.m. and by appointment. Connect via Facebook and Instagram.
---
Ninth Street bike shop is co-run by coach of Berkeley High mountain bike team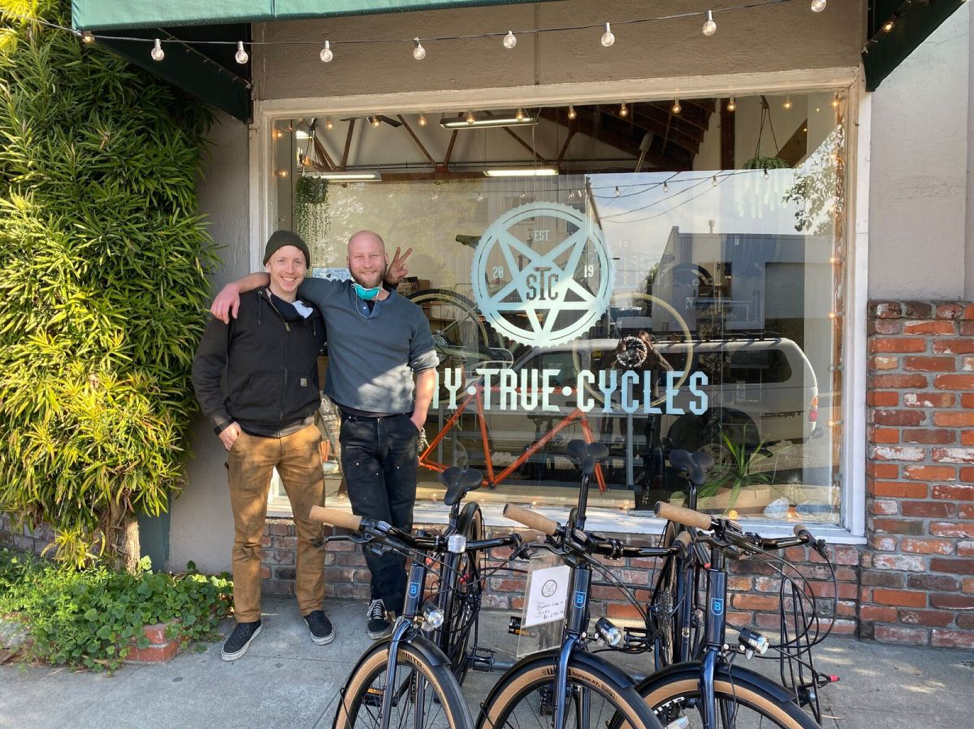 Nick Hoeper-Tomich and his business partner, Jonah Thomas, have been friends since they were both at Berkeley High School, classes of 2008 and 2010, respectively. Both were on the mountain bike team. Since then, they have spent years working as bike mechanics and often bounced around the idea of opening a shop together.
"Neither of us wanted to spend another day working for somebody else," Hoeper-Tomach said. "We wanted to be more intentional, not just a money-making business, but something more community-oriented to get more people involved in cycling."
They opened Stay True Cycle two years ago, which sells new Rocky Mountain and Marin mountain bikes and Cervelo road bikes. Most of the business, however, comes from servicing high-end bikes. The 800-square-foot shop has three workbenches, where the owners and another employee work as mechanics.
"Anything that can fit through the door — except for a motorcycle — we'll work on," Hoeper-Tomich said.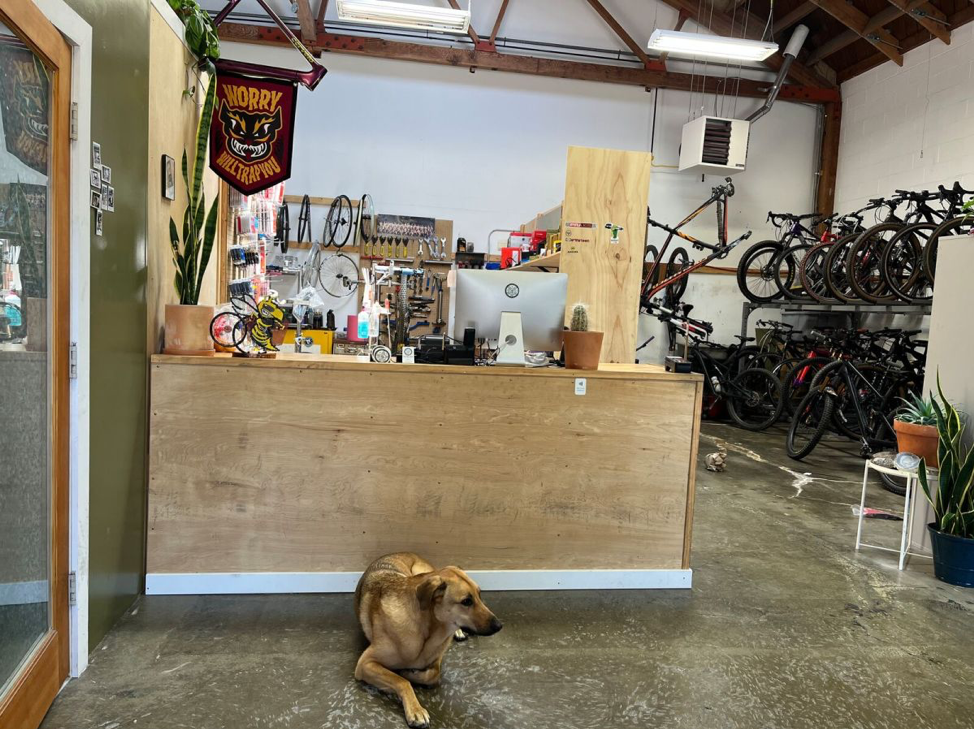 The partners say they are also hoping to diversify cycling through internships and community rides.
"The goal is to get more people involved," Hoeper-Tomich said, "to give everyone the same fair shake and not be the classic bike shop that is pretentious and elitist. We're trying to be as welcoming and inclusive as humanly possible."
For the second year in a row, the shop is sponsoring unpaid summer internships for eight to 10 high-schoolers, with a focus on attracting female-identified students and students of color. Many of the students will likely come from Berkeley High's mountain bike team, which Hoeper-Tomich has been coaching since 2013. The team recently made the news when some members became victims of a carjacking; Hoeper-Tomich set up a GoFundMe that has raised more than $26,000 to replace their van and stolen bikes.
Hoeper-Tomich has also led weekly community rides, which began and ended at the shop. The rides have been temporarily put on hold since the birth of his first child in December.
Looking back, Hoeper-Tomich said that opening at the start of the pandemic was somewhat of a trial by fire. He's still amazed the shop survived.
"If you can open and run a business during the pandemic, you can weather most events," he said.
Stay True Cycles, 2743 Ninth St., (at Pardee Street) Berkeley. Phone: 510-725-6281. Hours: Tuesday-Saturday, noon-6 p.m. Connect via Facebook and Instagram.