Robert's son has taken over at Robert's Hot Tubs, new to Fourth Street.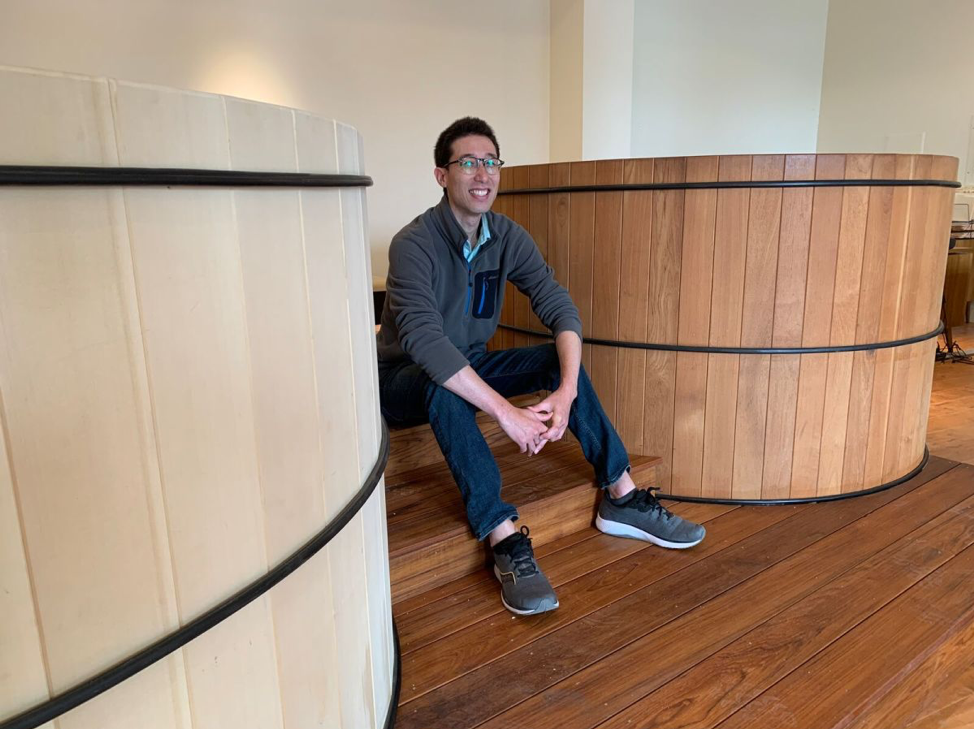 August 7, 2022
BERKELEYSIDE – In 1976, Robert Ghelerter happened to be in the proverbial right place at the right time. California was in the middle of a hot tub craze and Ghelerter was a Berkeley hippie cabinetmaker with long hair, a motorcycle and a house in the Gilman District. Soon after agreeing to make someone a hot tub from a redwood barrel, he founded Roberts Hot Tubs, opening a store and adjacent manufacturing facility in Richmond.
The company has since outgrown that store and facility, and on Monday, Robert's Hot Tubs opened a new 1,650-square-foot store on Fourth Street.
A second-generation family business, Robert's is proud of its start-to-finish business model that doesn't end once the hot tub is sold. The company does maintenance and repairs, too.
"We manufacture, retail, install, service, everything, from the ground up," said Robert's son, Benny, who joined the company as general manager six years ago. "We sell our own models exclusively."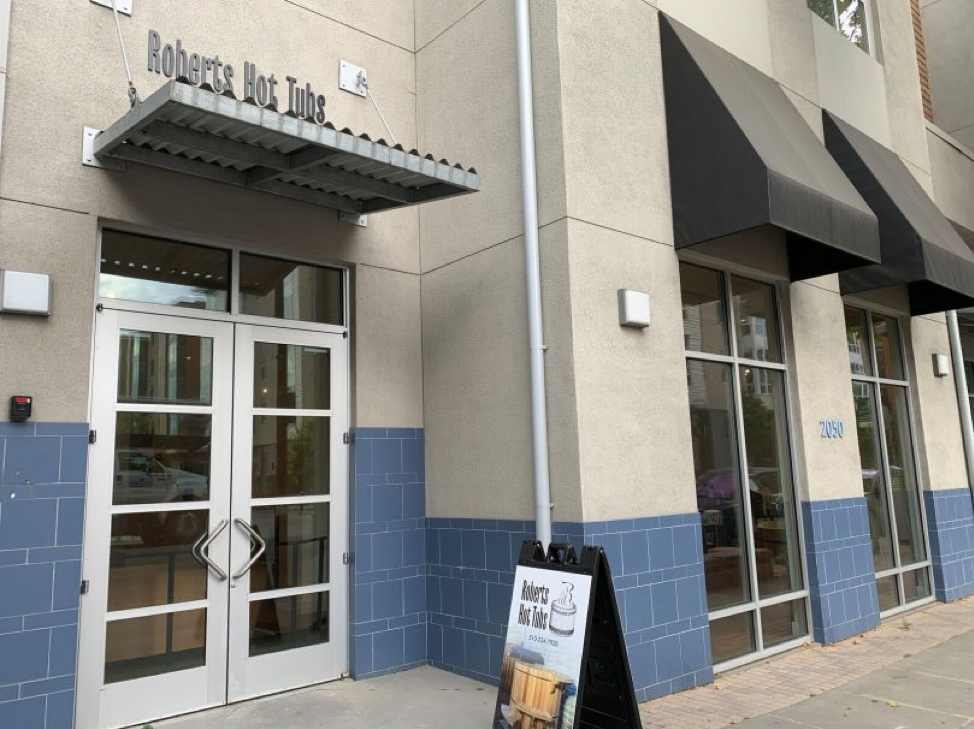 Such a process allows the company to make each hot tub custom (its factory is now in Mexico), dictating quality control and sourcing of both equipment and materials. For example, the company only uses only 100% sustainable lumber it buys directly from mills, eliminating the middleman and saving on shipping costs.
The new store displays seven out of its 15 models, which can be made from Western red or Alaskan yellow cedar, as well as the pricier teak. Prices start at around $12,000, with most customers spending around $20,000.
"Everything for every customer is customized, at least a little bit," Ghelerter said. "No two are ever identical."
Though Ghelerter grew up in the family's Gilman District home with a hot tub in the backyard, he's now in a San Leandro apartment and doesn't have space for one. As first-time father to a newborn son, Luca, he's often sleep deprived and wishes he could relax in a tub of his own. "That would be nice," he said.
Roberts Hot Tubs, 2050 Fourth St., Berkeley. Phone: 510-234-7920. Hours: Monday-Friday, 8 a.m.-4 p.m.; Saturday, 9 a.m.-3 p.m. Connect via Facebook and Instagram and Pinterest.