Time matters, challenges you in Annie Baker's 'The Flick'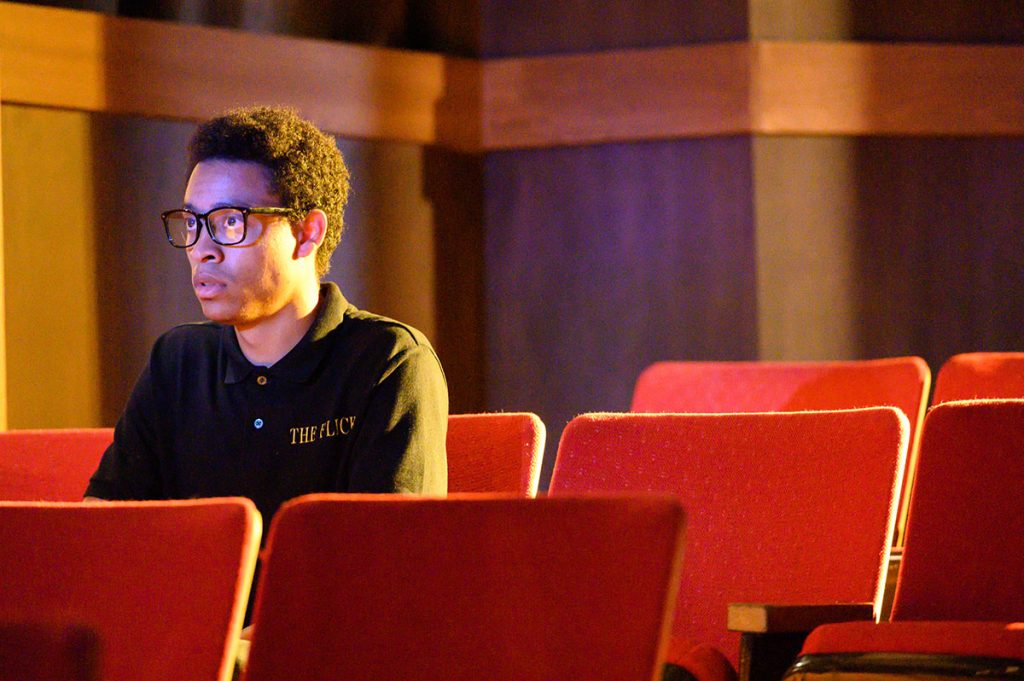 SAN FRANCISCO CHRONICLE — How much longer, you might wonder, would this play dare to spend on no more than a couple of movie house workers silently sweeping popcorn off the floor?

Longer than you think.

Yes, Sam (Chris Ginesi) and Avery (Justin Howard) really are going to sweep every single row of seats in real time, and that's after the time it takes newbie Avery to learn how to hold a broom as if it's a broom and not a shovel or a pump.

But roll with your impatience with Shotgun Players' "The Flick" for a few minutes. Annie Baker's sneak-attack play, the 2014 Pulitzer Prize winner, reveals those feelings as something else. It's your mind and body slowing down, sinking in, stretching out. That first exasperating, interminable scene is a palate cleanser, a coat check for your expectations, a portal to a new continuum: Baker time.