Boy Scouts bring budding parklet to bloom over Berkeley's upper Solano Avenue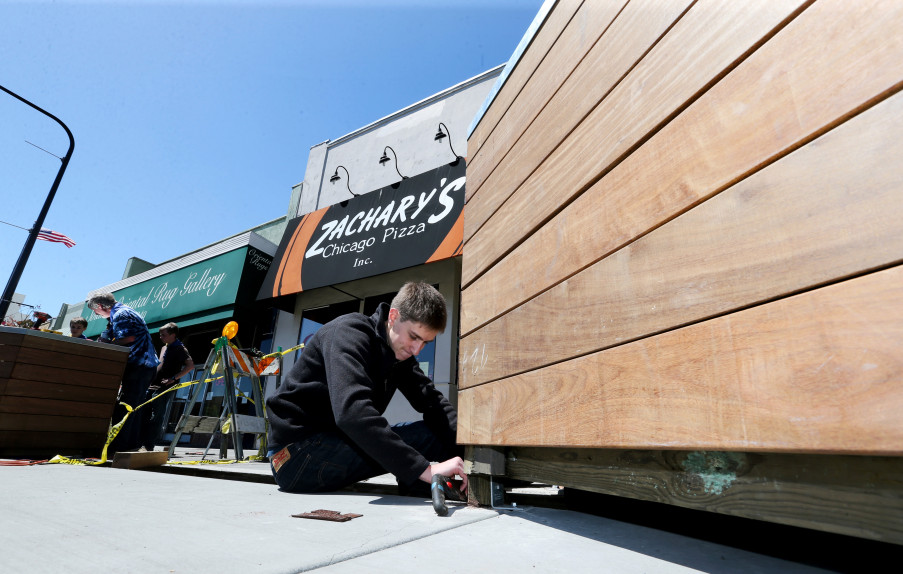 EAST BAY TIMES — A Boy Scout troop is helping to build a parklet on upper Solano Avenue as part of a collaborative project supported by UC Berkeley, local businesses and the city.

The new parklet, which awaits a few finishing touches, is in front of Zachary's Chicago Pizza and Pegasus Books. It is the fourth in a 10-parklet, three-year city pilot project.

"Parklets are small public parks, built in parking spaces that functionally widen the sidewalk and provide a place to sit, watch, and enjoy the neighborhood," said city spokesman Matthai Chakko.

The Solano Avenue Business Improvement District, Zachary's, and Pegasus received a $10,000 grant from the UC Berkeley Chancellor's Community Partnership Fund to initiate the project, according to the city.